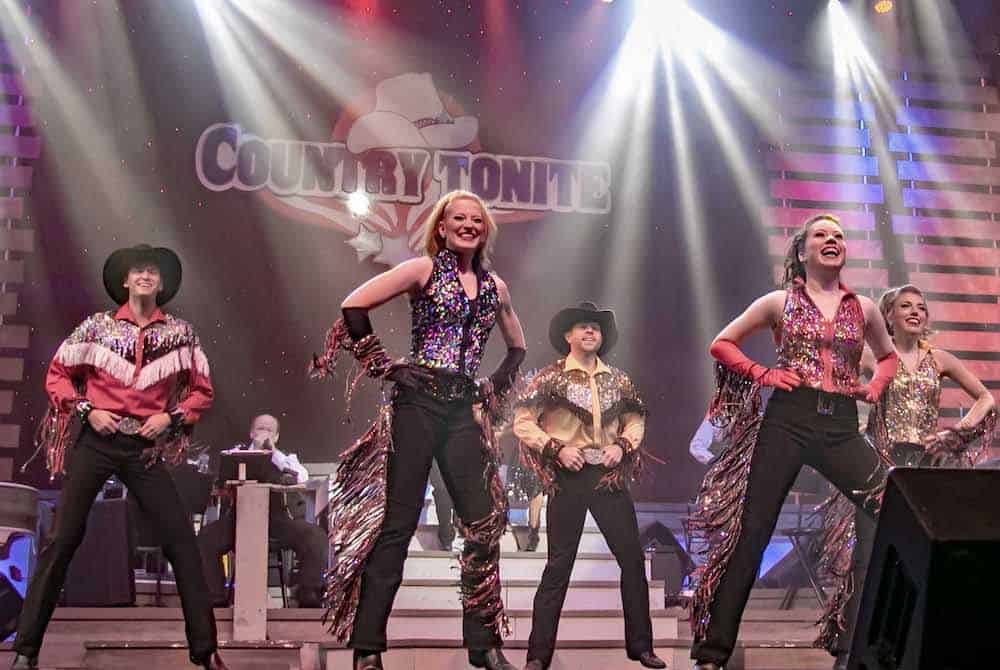 Top 4 Reasons to Add Our Pigeon Forge Show to Your Spring Vacation Plans
Although we are still in the middle of the winter season, this is a perfect time to make your plans for a spring getaway to the Smoky Mountains! One of the best things about the arrival of the spring is the return of the Country Tonite Show in Pigeon Forge! Our incredible show has been repeatedly voted the best show in the Smokies and is a fast-paced production with energetic singing and dancing, side-splitting comedy, powerful gospel and American patriotism! Here are the top 4 reasons to add our Pigeon Forge show to your spring vacation plans:
1. Be the First to See the Show
One of the top reasons to see the Country Tonite Show during your spring vacation is for bragging rights! After all, you will be one of the first guests to see our performances for the year! This means that you can be the first to experience our new production numbers, new choreography, new costumes and more! Find out for yourself why our Pigeon Forge show has been called the "Best Live Country Show in America" and "Best Show in the Smokies!" We are sure that it will be a highlight of your spring getaway to the Smoky Mountains!
2. Affordable Tickets
The tickets to the Country Tonite Show are one of the top bargains in Pigeon Forge! When you consider what you get for your ticket price, it truly is an amazing deal! Our full-scale production takes place in a 1,500 seat multi-million dollar theater with two giant video screens and state-of-the-art sound and lighting that you have to see (and hear!) to believe! If you want to save even more money on tickets to our performances, check out the coupons and discounts for our Pigeon Forge show.
3. Fun for All Ages
Another reason why you should add our show to your vacation plans is because it's fun for all ages! Our show is great for all occasions even family reunions, birthdays, bus groups, and more! The awesome thing is that you don't even have to be a fan of country music to love our Pigeon Forge show! You'll discover there is something appealing for everyone!
4. Close to Hotels, Condos and Cabins
The Country Tonite Theatre is conveniently located in the heart of Pigeon Forge at 129 Showplace Boulevard! This location is just off the Parkway. Moreover, it's only minutes from some great hotels, condos and cabins in Pigeon Forge, Gatlinburg and Sevierville! This means that you can easily combine one of our performances with a night out on the town!
Check out all of the information about our Pigeon Forge show and make your plans now to attend one of our spring performances! We look forward to seeing you in the spring at Country Tonite!