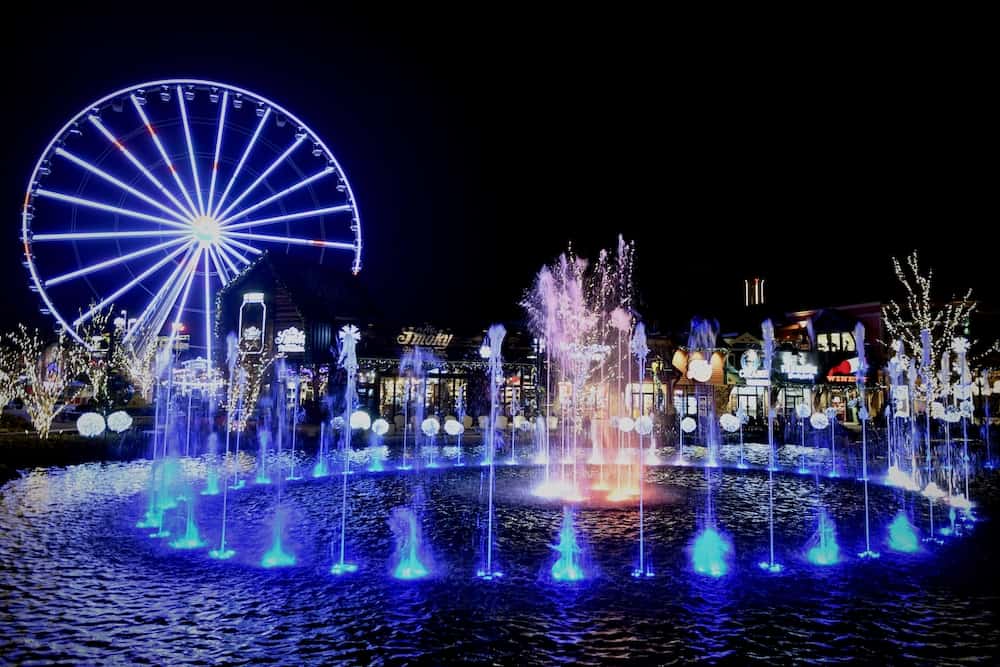 Top 4 Fun Things To Do in Pigeon Forge at Night
While Pigeon Forge is packed with outdoor adventures to enjoy during the daytime hours, the fun doesn't stop when the sun goes down! You will find plenty of great activities to enjoy in the evening, including our Pigeon Forge show that has been voted the best show in the Smokies year after year! Here are the top 4 fun things to do in Pigeon Forge at night:
1. Enjoy a Delicious Evening Meal
After a busy day of exploring Pigeon Forge or hiking through Great Smoky Mountains National Park, you will have worked up quite an appetite! The good news is that there are tons of fantastic restaurants in town to satisfy your craving! Whether you are craving a steak dinner, hearty southern comfort food or a pizza with all your favorite toppings, you are sure to find a delicious meal! When you combine a meal on the town with an evening ticket to our country music show, it is truly the perfect night out in the Smokies!
2. Shop at The Island in Pigeon Forge
If you want to pick up a Smoky Mountain souvenir or browse through some unique specialty stores, be sure to visit The Island in Pigeon Forge! You will find all types of wonderful merchandise to take home, including t-shirts, jewelry, toys, home decor, candy, and more! Be sure not to miss Emery's 5 & 10, which is the oldest five and dime store in the south. While visiting the Island, you can also take a ride on the Great Smoky Mountain Wheel, get lost in The Island Mirror Maze, or challenge The Island Ropes Course.
3. Ride a Mountain Coaster
Another one of the top fun things to do in Pigeon Forge at night is a mountain coaster. These thrilling attractions are similar to a roller coaster, but you control the speed of your own ride. Each of the coaster carts are securely attached to a steel track and you simply use a brake lever to go faster or slower. The night time rides are even more exciting as the lighted track helps to enhance the sensation of speed! Some of the mountain coasters in Pigeon Forge include the Rocky Top Mountain Coaster, Smoky Mountain Alpine Coaster, and the Coaster at Goats on the Roof.
4. Catch a Performance of our Pigeon Forge Show
Without a doubt, the best evening activity in Pigeon Forge is our award winning show that has been called the "best show in the Smokies." We offer an evening performance on almost every night of the season, as well as matinees on certain days for those folks who can't make it at night. The fast paced production includes a variety of lively singing and dancing, side-splitting comedy, powerful gospel, and American patriotism. You don't even need to be a country music fan to enjoy our show as it is the type of "feel good" show that will stick with you long after the performance is over!
Now that you know our country music show is one of the top things to do in Pigeon Forge at night, check out our show schedule to purchase your tickets! We look forward to welcoming you to our multi-million dollar theatre in the heart of the Smoky Mountains!