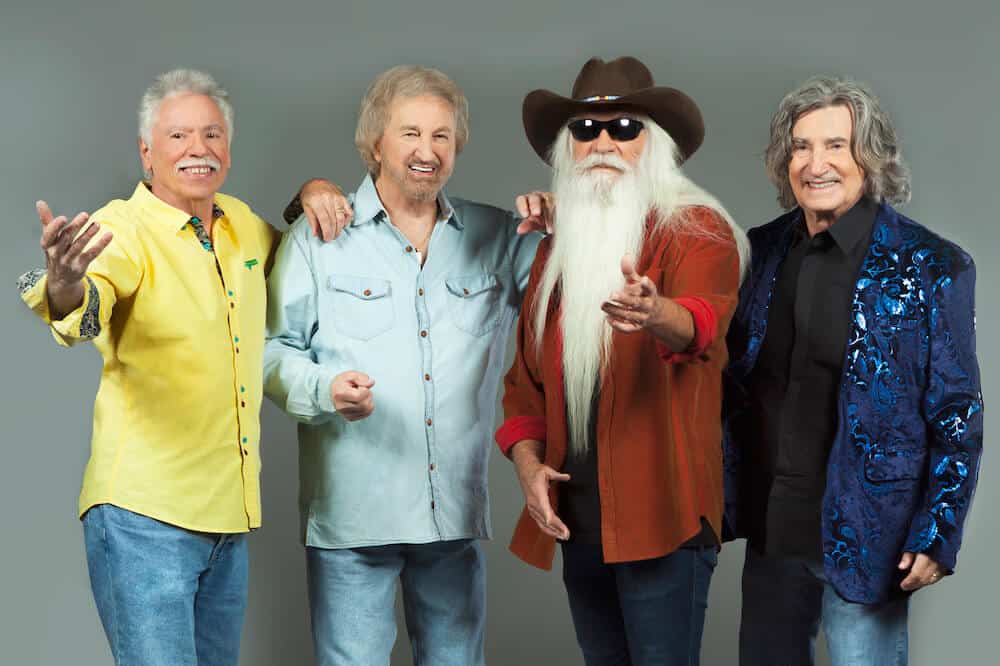 3 Things to Know Before The Oak Ridge Boy's Pigeon Forge Show
America's favorite country and gospel band is coming to the Smokies! This June, the Oak Ridge Boys will take the stage at the Country Tonite Theatre for an evening of chart topping hits and uplifting harmonies. To help you prepare for this exciting Pigeon Forge show, we've put together some fun facts about the nation's most famous country quartet.
(See Related: The Ultimate List of Things to Do in Pigeon Forge All Year Long)
1. The Oak Ridge Boys got their start an hour away from Pigeon Forge.
Way back in 1943, the group that became the Oak Ridge Boys began their career as Wally Fowler and the Georgia Clodhoppers in Knoxville, Tennessee. The group was invited to play in the newly formed city of Oak Ridge, home to the nuclear research plant that would invent the atom bomb. The Clodhoppers became so popular in Oak Ridge that they decided to change their name to the Oak Ridge Quartet. In 1961, the group modernized their name by switching "Quartet" to "Boys". Over the years, the band's lineup has changed, but their connection to East Tennessee has always remained.
2. Oak Ridge Boy member William Lee Golden hasn't trimmed his beard since 1980.
 With his iconic 22 inch beard, William Lee Golden is one of the most recognizable faces in country music. Starting in his forties, Golden decided to let his beard grow out as a reminder to live simply and naturally. Controversy over William Lee's "mountain man" appearance contributed to his departure from the band in 1987, but he was welcomed back to the group (beard and all) in 1996.
3. President George H.W. Bush is their biggest fan.
In 1982, the Oak Ridge Boys were playing a barbecue on the congressional front lawn when then-Vice President George Bush came running over to meet them and request songs. Over 30 years later, the Oak Ridge Boys and President Bush are still great friends.
When President Bush was hospitalized with bronchitis in 2012, the Oak Ridge Boys performed a private concert to lift his spirits. This year, the country group celebrated the 41st anniversary of their current lineup by spending some time with the 41st President of the United States!
The Oak Ridge Boys will perform at the Country Tonite Theatre on June 14, 2014 at 8:00 p.m. Admission is $35.00 plus tax. To order your tickets for this Pigeon Forge show, call our box office at 1-800-792-4308. Visit our Celebrity Shows page to see all of the spectacular artists playing at Country Tonite this year!